Humans differ from all other creatures on the earth in their ability to imagine and feel emotions with a profound understanding. Most people face difficulties and challenges at some point in their lives since challenges are a normal part of the human experience. We all face many ups and downs, and while some situations are endurable some are more difficult than others to handle on our own. 
When we are anxious or sad, we tend to feel cut off from our friends, family, or work. If you find yourself in a situation where you feel like you can no longer cope or perhaps just need a little help dealing with a major life event or life in general, counselling can be helpful in sorting through life's difficult periods. 
What Is Counselling?
Counselling is a form of talking therapy where you can talk about your feelings, needs, and difficulties in a safe, structured, and confidential environment. Effective therapy is built on developing a professional therapeutic relationship with clients and is based on nonjudgmental respect and empathic understanding.
A counsellor is a professionally qualified specialist who, through a series of sessions, assists people in overcoming their difficulties. Counselling takes many forms, depending on the needs of the clients. Their responsibility is not limited to advising you on what to do. Rather, they encourage you to talk about your problems in detail in order to pinpoint the underlying cause. They also create an action plan to help you deal with or overcome the situation. Counsellors can use a variety of different techniques to aid in their clients' recovery and development.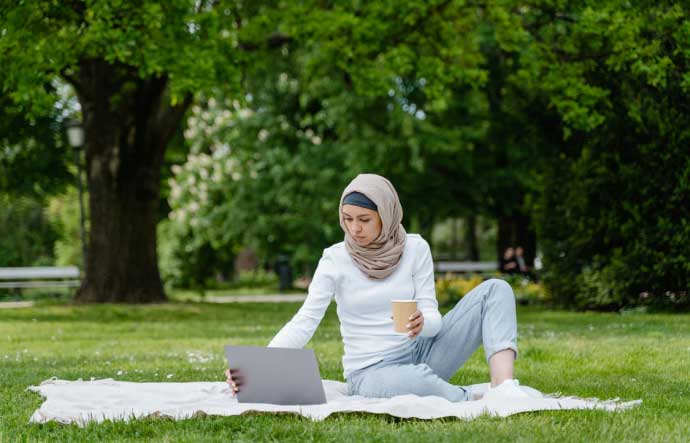 Common Types Of Counselling
Counselling techniques are similar to a variety of psychotherapies. Each model has its own human development theory and method of functioning. When dealing with clients, some practitioners use an 'eclectic' approach, which means they combine aspects from multiple distinct models. Others practice 'integrative' counselling, which incorporates and blends two or more styles of counselling.
Psychodynamic Counselling
According to this concept, past events contribute to present-day events and feelings, as well as childhood relationships that can be recreated in adulthood with other people. 
The counsellor normally tries to be as neutral as possible, disclosing little about himself or herself, making it more certain that important relationships will be represented in the client-counsellor relationship. This means that the sessions are either client-centred or person-centred.
Cognitive Behavioural Counselling
A directive model, this one is concerned with how people's self-perceptions influence how they understand events. By shifting negative habits of thinking, the goal is to change self-defeating or unreasonable ideas and behaviours. 
Clients learn to keep track of their emotional upheavals and what triggers them, to recognize self-defeating thoughts, to see the connections between their beliefs, feelings, and behaviour, to examine the evidence for and against these thoughts and beliefs, and to think in a more realistic and less negative manner.
Gestalt Counselling
This is a more directive type of counselling that emphasises gestalten. It helps people to be aware of their current situation and includes nonverbal communication. 
Dramatisation, or acting out, of crucial issues in a person's life is an important aspect of gestalt counselling. For example, they could use two or more chairs to physically take up different positions to reflect different elements of themselves.
How Do You Know Online Counselling Is Right For You?
Whether you need counselling for stress, relationship problems, bereavement, depression, anxiety, or any mental health issue, internet counselling or teletherapy can be an effective solution.
Despite the fact that online counselling is a much newer kind of approach, current evidence suggests that it can be just as helpful as in-person therapy for many people. It may even be simpler for you to open up about your struggles if you speak from the safety of your own home. Online counselling also allows you to speak with a competent specialist from anywhere in the world, without the cost, time, or hassle of meeting in person.
Ultimately, the effectiveness of online counselling is generally determined by the same elements that define the success of any type of treatment: the level of connection you make with your therapist, the amount of information you're prepared to share, and the amount of work you're willing to put into the process. In addition to attending your sessions, you must apply what you've learned to real-life situations and adopt healthy lifestyle choices that will help you maintain your mood and emotional well-being.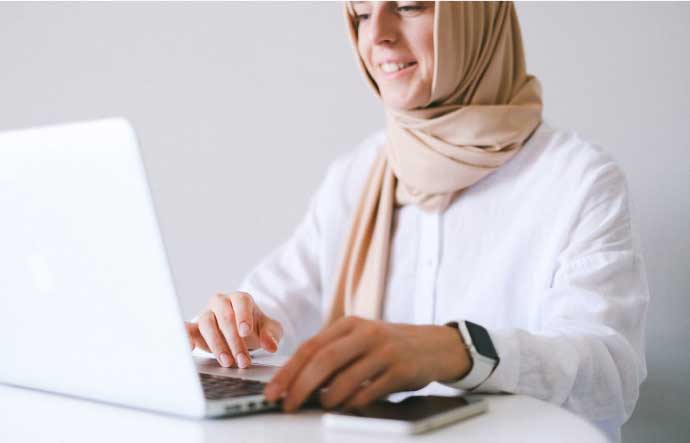 Benefits Of Online Counselling
Better Handle Mental Health Issues
Counselling is an excellent way to help manage your emotions, improve your mood, and understand what triggers your condition, whether you suffer from depression, anxiety, or another mental health problem. Working with a counsellor can help you find long-term relief from the challenges that are impacting your mental health and the symptoms that arise from them. And going online makes it easier for you to access it from anywhere and anytime. 
Comfort And Safety
Seeing an online therapist from the privacy and comfort of your own home can help you open up, be more vulnerable, and manage better with unpleasant emotions that may surface during a counselling session. If you have transportation concerns, a chronic disease, or a condition that makes it difficult to leave the house, for example, then online counselling through Talktime may be the best option for you.
Easy Communication
When you only see a therapist once a week for an hour, it can be tough to remember everything that has happened in the previous week. Between live sessions, being able to message your therapist allows you to express your emotions and difficulties in real-time. 
Number Of Options In Selecting Your Therapist
Even if you reside in a remote place, you can reach a skilled therapist via the internet. The higher number of professionals available at Talktime means that you're more likely to find a therapist who has dealt with your specific issue, regardless of where you live. Another significant advantage of online therapy is the simplicity with which you can switch therapists until you find the appropriate match for you.
Get Started With Talktime
Working with a therapist can assist you in expressing and confronting your thoughts and feelings rather than suppressing them, which can lead to depression, stress, tension, and health issues. Whether you are experiencing anger, loss, sadness, resentment, guilt, or any other tough emotion, talking will allow you to reflect and process your feelings and thoughts at your own pace.
Our compassionate and experienced therapists will work with you to make it easier to deal with your challenges, provide you with coping methods for dealing with emotions and crises, and help you attain emotional balance and wellbeing. Our therapists work with you, ensuring that you get the most out of your therapy and, most importantly, assisting you in identifying the source of your problems as well as the confidence and strength to confront them. Contact us at Talktime today and connect with your online counsellor!