Evidence based therapies refer to any kind of therapy that have shown to be effective in peer-reviewed scientific research and experiments. They have proven successful in the treatment of a wide array of mental conditions, with the goal of providing treatment that is directive and time-limited and therefore requires the patient to be actively involved in the therapeutic process to enhance the process of recovery.
The science that is used to vet psychotherapy and treatments is based on randomized controlled trials, where we compare between a control group (individuals that are not getting the treatment) and an experimental group (individuals that are getting the treatment) and whether the effect size i.e., treatment differences is significant between groups. The randomized control trial is the core of empiricism, and it basically tells us what works and what doesn't and what to do and not to do as therapists.
Therefore, evidence-based therapies operate based on science, and their major goal is the promotion and implementation therapies that are safe, consistent, reliable, and cost-effective.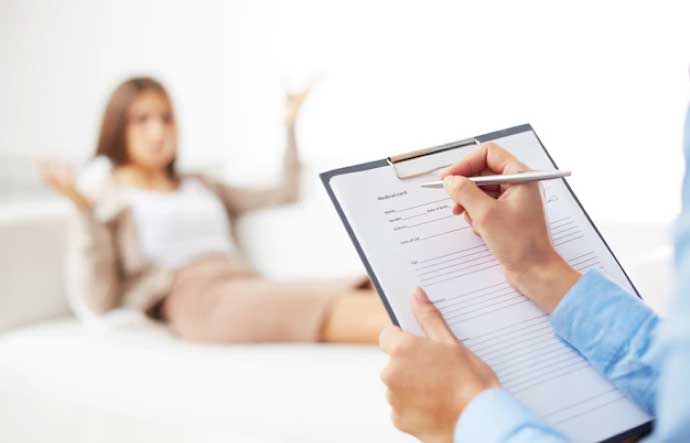 However, so many therapists do not operate based on science or evidence-based therapy. For example, when it comes to psychoanalysis, the theory and therapy of Sigmund Freud which investigates the unconscious mind, there is unfortunately no real evidence that it works. In fact, when there were some attempts to research the effectiveness of psychoanalysis, they were dropped due to serious limitations in interpreting the results.
The American Psychological Association thus developed a policy on evidence-based therapies by incorporating research into clinical practice, where you can allow for ongoing monitoring and adjustment. Hence, these therapies are based on the research that has been documented through empirical evidence for effectiveness and has achieved successful outcomes for individuals, couples, children, and families.
Evidence-based therapy is best described as the application of research-based treatment that is tailored by an experienced therapist to meet the individual needs of patients and have been proven effective through outcome evaluations. Some examples of Interventions used are Cognitive Behavioral Therapy (CBT) and Interpersonal Psychotherapy (IPT) which have proved effective and are applied to a wide array of mental conditions, such as Obsessive-Compulsive Disorder, Phobia, Panic Disorder, Post Traumatic Stress Disorder, Eating Disorders etc.
Cognitive, highly structured, symptom-focused therapies are helpful for many individuals, as they help identify and re-frame underlying thinking patterns that consequently have a negative influence on emotions and behaviors. Research shows that CBT is the most effective form of treatment for those coping with depression and anxiety.
Further, Evidence-based therapies are effective in changing target behaviors when implemented correctly. For example, through behavior modification techniques, we can re-enforce behaviors that are desired and discourage or extinguish behaviors that are undesired. Behavioral modification emphasizes that just as individuals learn maladaptive behaviors, they can unlearn these behaviors as well. This method of treatment has proven highly effective for the treatment of substance abuse and compulsive behaviors.
Another example for a widely used evidence-based therapy is Dialectical Behavioral Therapy (DBT). DBT has been found to be effective for individuals that have difficulties regulating their emotions or impulsive behaviors. DBT is also the gold standard treatment for borderline personality disorder, where it focuses on thoughts, beliefs, and actions to relieve symptoms and enhance functioning.
It is worth noting that with many types of psychotherapies that are being practiced nowadays, it is important to apply Evidence-based therapy as it is a most appropriate therapy and an effective intervention for many mental health conditions. Any treatment backed by scientifical evidence is the treatment of choice as it has proven to be successful and has clearly resulted in significant positive outcomes as opposed to the therapies that are not backed by tangible empirical data and therefore might not provide patients access to adequate treatment.