Your inner struggles may seem like a heavy burden as you try to work through waves of intrusive thoughts and episodes of anxiety in your daily life. It can seem like an impossible feat and despite your best efforts, your pain can begin to manifest itself through emotional outbursts, strained relationships, and physical ailments. So, how do you start your healing? Is there a way to break this cycle?
A therapy session is one bold, first step toward personal growth and self-discovery. Therapy can help you cope with life transitions, relationship problems, help you work through your anxiety, help you deal with substance abuse or possibly anything that holds you back from living the life you want.
What Exactly Is Therapy?
The goal of therapy is to learn healthier thinking and coping skills to better manage different mental health conditions such as depression or anxiety, or simply to cope with daily challenges. 
Therapy has been found to be highly effective at dealing with a wide range of problems, from modern-day stress to issues like past abuse. Experienced therapists will work with you to resolve challenges, teach you ways to cope with emotions and crises, and help you achieve emotional balance and wellbeing. Talktime's online therapy option ensures that you always have a professional working with you, and you can discern this by how strong of a communicator, non-judgemental, open and trustworthy listener your therapist is and how well they respect your boundaries.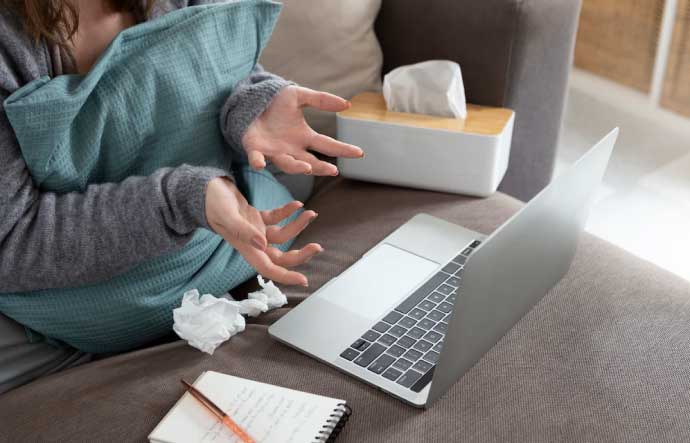 Common Types Of Therapy
Many forms of psychotherapy can improve your mental health, and there are different styles and approaches to therapy, which are represented by different schools of thought related to mental health treatment and the nature of the mind. Some schools rely more on old-style counseling developed by early psychoanalysts like Sigmund Freud, and schools that involve newer theories based on newer evidence-based research. Below are a variety of popular types of therapy.
Cognitive Behavioral Therapy (CBT):

A treatment that challenges your negative thoughts to alter undesirable behaviors or treat disorders such as depression. Research has shown that CBT is an effective treatment for phobias, mood disorders, and a wide range of conditions.
Client-Centered Therapy:

The therapist facilitates the meeting based on your preferences. The therapist helps nurture your self-esteem, problem-solving capabilities, and empathy while not forcing it on you.
Dialectical Behavior Therapy (DBT):

Educates you in behavioral skills to improve motivation (interpersonal effectiveness, mindfulness, emotion regulation, distress tolerance). PTSD, borderline personality disorder, and eating disorders are some of the most severe mental health problems treated with dialectical behavior therapy.
Gestalt Therapy:

  Gestalt therapy is premised on the belief that people are influenced by their present environment. You are encouraged to become aware, free, and self-directed through mindfulness. Role-playing is often used in gestalt therapy to resolve conflict from your past.
Psychodynamic Therapy:

The oldest form of psychotherapy is psychodynamic therapy, which evolved from Freudian psychoanalysis, in which you may speak unprompted about anything that comes to your mind, whether these be fears, dreams, or desires. This session involves an exploration of unconscious feelings and thoughts and how they impact the present.
How Do You Know Online Therapy Is Right For You?
You Feel Comfortable Communicating In Your Own Style
You can communicate with a therapist online without leaving your home or office, and online therapy doesn't require you to leave your comfort zone. This means that you can have a therapeutic discussion during the day or throughout the week with text-based chat therapy. 
The Convenience Of Online Therapy
Online therapy gives you the convenience of controlling the time, location, and initial direction of your therapy online. There is a freedom that puts your needs first, as a client seeking mental health solutions.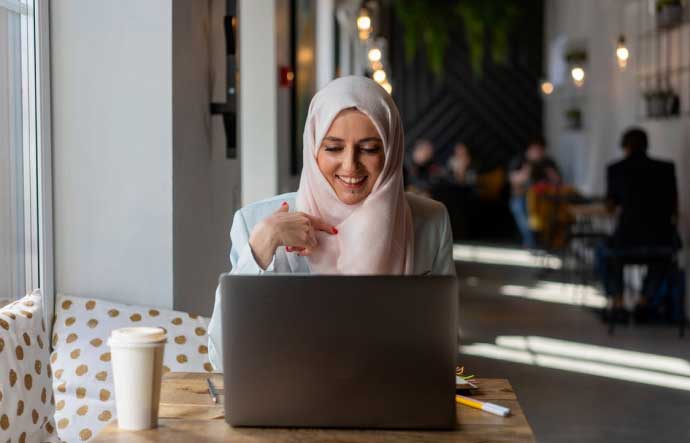 The most difficult logistical challenge of having a traditional therapist is making the time for a face-to-face appointment. Online therapy keeps the conversation flowing throughout the week. With Talktime, you can communicate with your therapist wherever you feel most comfortable. You can have the session anywhere you can access the internet, whether that's in your cozy home or in a sunny park.
Individualized Online Therapy Based On Your Needs
Your therapy will be successful if you match with the right therapist. With online therapy, you are not limited to a few therapists closest to your area. With Talktime, you are matched with a professional using an algorithm that knows your needs, rather than by a local referral source who may only be vaguely familiar with your needs. You can also easily switch to a new therapist if you feel your relationship with your current therapist is not working out.
Unlocking The Power Of Online Therapy With Talktime
There is no doubt that online therapy is as effective as face-to-face therapy, or even more so, it has many advantages over traditional therapy. A Talktime, consultation is as simple as creating an account and reaching out to one of our therapists. After connecting with you, your chosen therapist will learn more about what you need and how they can help you. They will walk you through adversity, helping you discover the common emotions associated with your condition or experience. Their support is right there when you need it, allowing you to speak your mind, so you can move through the motions and get on with your situation, rather than be stagnant in that negative space.  
Talktime therapists create a safe space to help you set goals for the future and create a plan for success. Perhaps, simply letting your feelings out in a safe environment will be the first step you need to take and this connection you build with your therapist may help you cope better with everyday challenges. Put your mental health first and choose online therapy to become your most authentic self with Talktime!